Not everyone is a natural with an angle grinder, or particularly proficient with a plunger. However, real estate agencies deal with all types of property repairs and maintenance challenges many times each day. Consequently, selecting the best professional Tradesperson for each maintenance request and being able to track the progress of job efficiently is of paramount importance.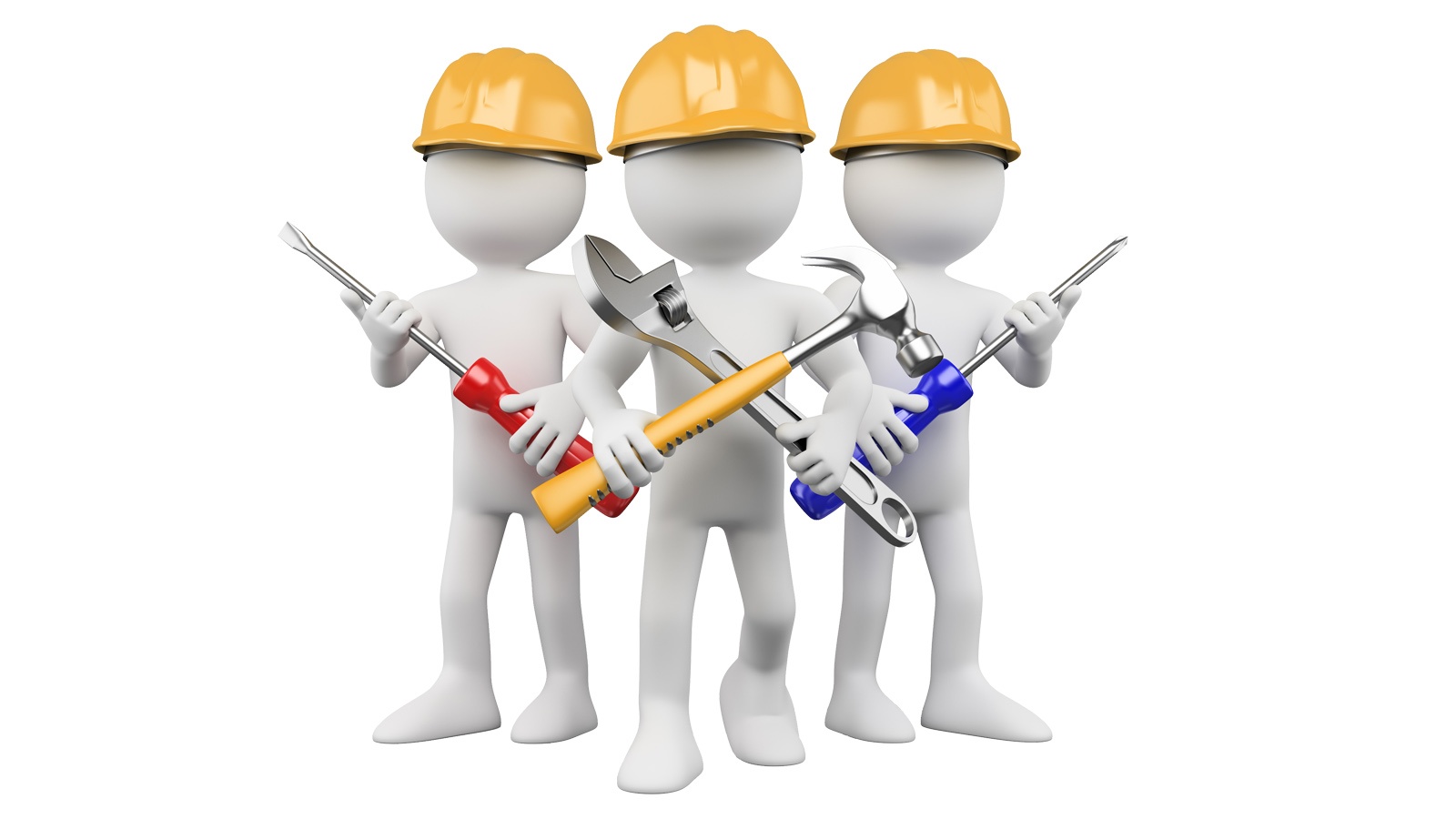 Real estate agencies typically only use licensed and qualified Tradespeople to carry out work on their managed rental properties. Most Property Management agencies are likely to have built-up a network of reliable Tradespeople over a long period of time. However, each agency is forced to invest significant time ensuring all existing and any new Tradespeople meet all legal obligations and requirements. For most agencies, employing a new Tradesperson often requires a lot administration work which frequently deters a Property Manager from sacking an overcharging or unreliable tradie. This potentially creates higher costs for Landlords plus incomplete maintenance issues due to a lack of quality Tradespeople.
To solve this, OurProperty has developed a compliancy, job management and rating system for Tradies.
The OurTradie platform integrates with OurProperty and eliminates the administration burden experienced by Property Management real estate agencies. The OurTradie is designed to verify a Tradies insurance and legal compliancy details whilst also providing a ratings system for Property Managers, Landlords and Tenants can give feedback upon the completion of a job. This database of rated Tradies is easily accessible for a Property Manager as they create a work order or quote and only shows Tradies who are able to perform the type of work required. This allows a Property Manager to easily engage the best suited, highest rated, professional local Tradie for any property maintenance job.
Detailed reporting of property maintenance issues can potentially lower the repair costs for Landlords by enabling a Tradie to take the appropriate tools to complete a job on the first visit to a property. The OurProperty Tenant App aims to provide this by asking Tenants intelligent qualifying questions and enabling photos and video to be uploaded. Once submitted, this information is sent to the Property Manager who can edit or send the maintenance request to the Landlord for approval. Upon approval, the Tradie is provided with all the information about the job including any relevant previously completed work via the OurTradie App and online. The OurTradie App allows Tradies to easily select when they would like to attend a job and saves time with automated notifications and no complex Tenant entry forms.
After a Tradie has attended a job request, the Tenants are asked various questions to gage feedback about the completed maintenance. This information allows a Property Manager to assess each Tradies work quality and performance whilst ensuring jobs are competitively priced for the scope of work completed. Landlords are also kept informed about the job completion and costs ensuring there are no surprises at end of month.
Invoicing can be a bothersome formality for a Tradie and consequently a problem for the Agency. The OurTradie portal and app makes it much easier through integrating MYOB or Xero enabling a Tradie to directly send an invoice to a Property Manager for approval. This enables a Property Manager or Landlord to immediately approve or question an invoice. Another major advantage of this integration is that a Property Manager doesn't need to manually enter any invoice details into their real estate agency trust accounting system. This frequently results in Tradies being paid much sooner and eliminates manual data entry errors. The Tradie can easily keep track of their income too, with the ability to see when they will receive payment for each invoice with automated alerts sent to a Property Manager for any overdue or unpaid amounts.
CONCLUSION:
The OurProperty software platform allows residential Property Managers to efficiently handle maintenance and save up to 64% of the time they normally spend on this task. Automation is the way of the future, and the only thing that will allow Agencies to compete with low fees and increasing client expectations.